RECIPES
BROKEN DOWN BY GROUPS
LINK TO THE NEW KLIMA CO. TURKEY PAGE
ASIAN STIR FRY, MAKI,SUSHI YUM !! I EVEN MAKE MY SELF HUNGRY!
BEVERAGES DRINKS AND MORE
BREAKFAST AND BRUNCH
BREAD TIPS AND TRICKS AND THE GOOD STUFF
CASSEROLES WOW! EZ STUFF TOO!
CHIPS N DIPS CHEX MIX AND BEYOND!
CAKE AND MORE
DESERTS YUMMIES HERE
MEAT DISHES GREAT STUFF HERE
PASTA SAUCES AND GREAT DISHES
SALADS BASICS TO THE MORE ADVANCED
SOUPS STEWS AND MORE
TURKEY PAGE JUST A FEW HINTS TO GET STARTED!!
VEGETARIAN AND MORE GOOD FOR YOU AND TASTE IS GREAT
NEW KOLACHE NEW CZ PASTRY PAGE.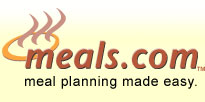 cool link!